So today I decided to practice with my target and work on white balance and exposure. Once I got outside and setup I realized I forgot the target out in the car. Oh well, I figured I could still get a little practice in.
But all I got was this.....
and this....
OK, well I did get this one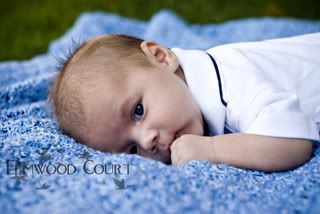 but decied to stop torturing my son and went inside. After a 20 minuet nap, a bottle, and three (yes three) poopy diapers he was all smiles so I tried again, (with the target this time) and got this ...
and this...